Gustaf Ulfsparres Stiftelse and the fish in Emån need our support!!

As we leave an eventful year behind, we would like to thank all our supporters and friends and wishing you all a very happy new year. GUS intends to focus on both old and new projects in 2014, a permanent fish counter in the lower river being one of these. Fish passes at Karlshammar and Aby Kvarn are older projects we do not give up on. We also hope being able to contribute financially to habitat improvements in the river. GUS also participate in annual meetings held by the River Association (Emaforbundet). Last, but not least, we egerly await the results from the genetic (DNA) study, which will be presented sometime in May or June.
GUS's work on the Em depend solely on financial support from our sponsors. Unfortunally our means are running low. If they continue to do so, we can no longer maintain the work we started in 1988; supporting and helping the wild sea trout of the Em. We welcome all finanicial support. Each and every one of you will be getting recognition on our webb site:
the Smolt contributing up to 250 SEK,
the Blankaren with up to 500 SEK,
the 10plus with a contribution of 1000 SEK or more.
Your support matters.
Bank details:
Bankgiro: 642-9104
Iban: SE70 6000 0000 0003 0250 4451
Swift: HANDSESS
Read more: gustiftelse.se
Follow us: Facebook/gustiftelse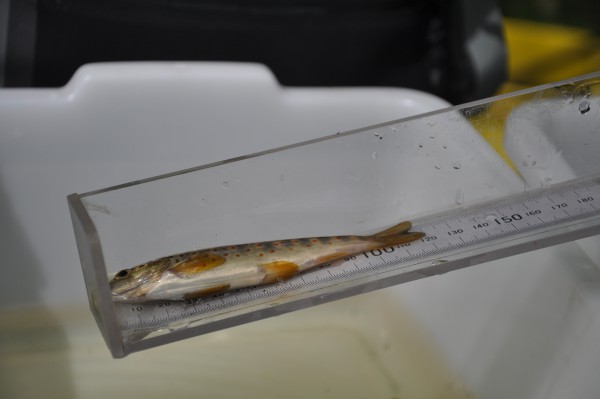 Här är hjältarna som bidrog 2013. Jag (Mattias på fiskebloggen) tycker dessa var alldeles för få och uppmanar er att donera. Vi på fiskeresor.nu/fiskebloggen.com kommer att donera tioplussaren i år. /Mattias