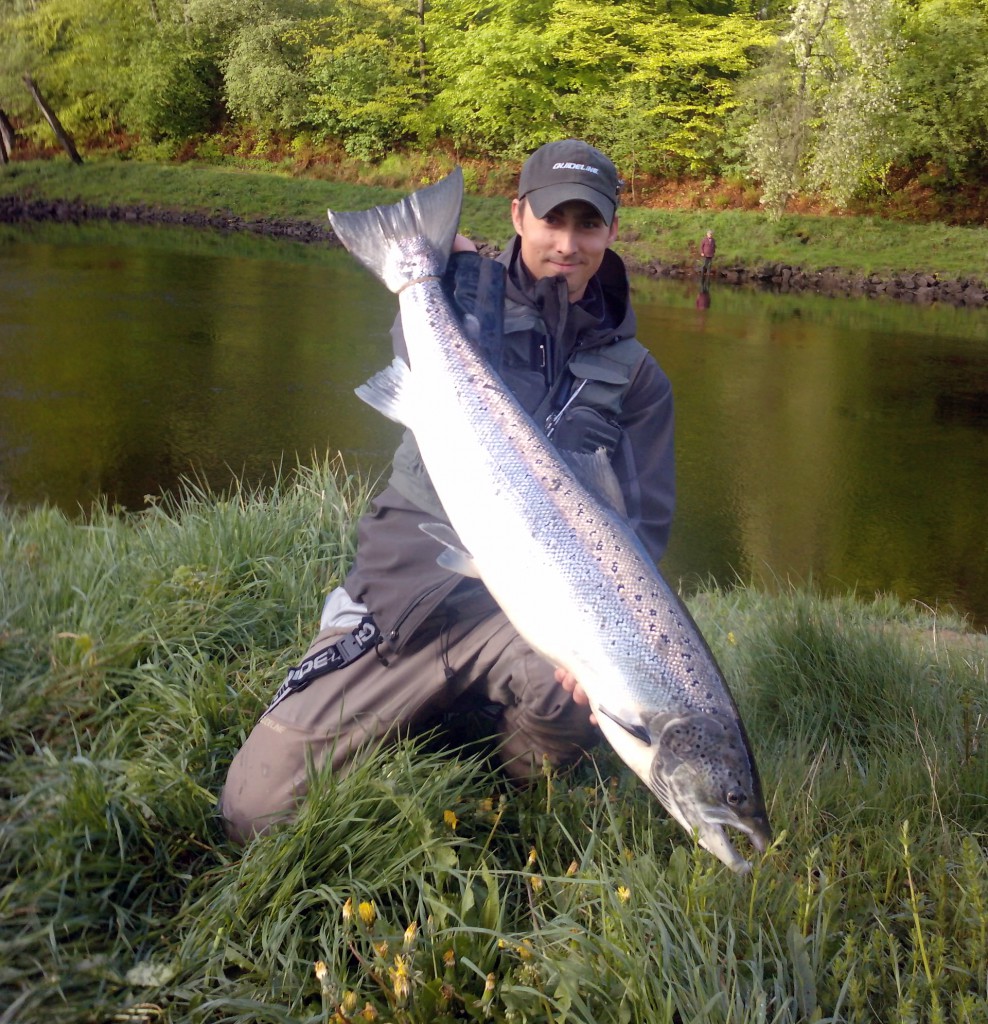 Jag hoppades att det skulle komma ett mail men trodde inte att det skulle komma så snabbt. Vilken underbar Ätranlax som Andreas Möller som jobbar på Guide Line krokade på och ensam tailade i lördags morse. Brevet som jag upptäckte sent i går natt gjorde att jag fick ett härligt leende mellan vinglas och snacks. Jag publicerar hela meddelandet som Andreas skickade till mig då det förmedlar den känsla av euforisk lycka och som vi alla känner som fått en tidig (maj-Juni) lax..
Lugnet infinner sig och man behöver inte längre jaga efter årets första fångst.
Sen vill jag bara tillägga att lusad eller inte.. Den är helt underbar.. och den är din..bara din!!!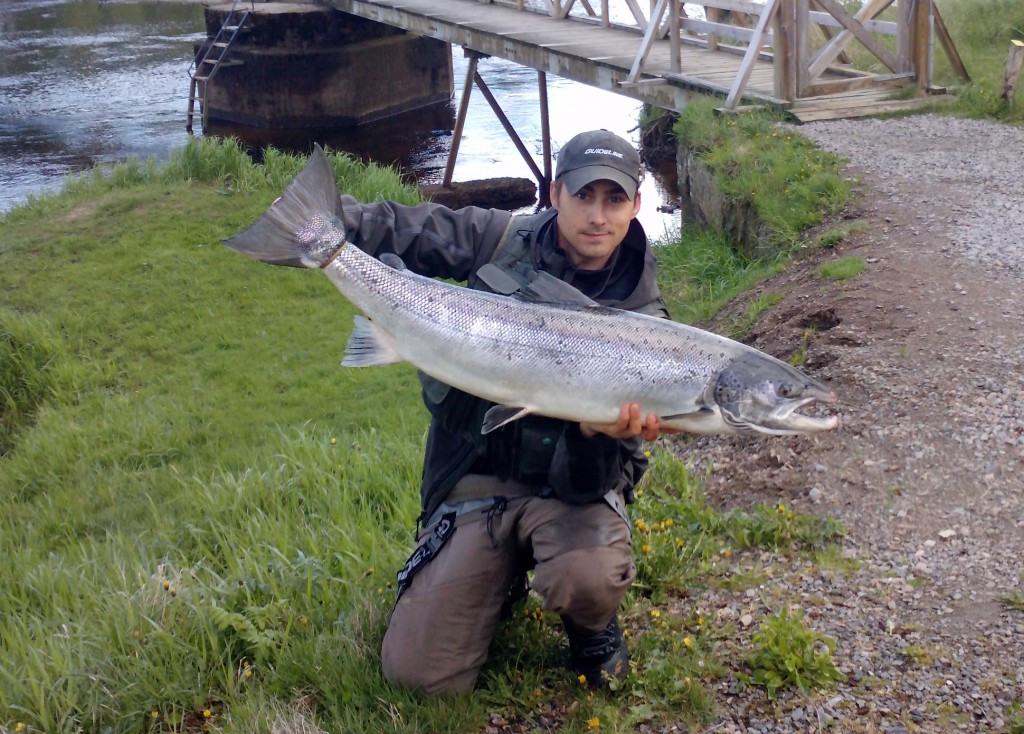 "Hej Tony,
Kan inte motstå att skicka dig dessa bilder från dagens besök vid Ätran efter att ha läst ditt senaste inlägg 

(läser er blogg ganska frekvent, bra jobbat!).
Fisken väger 11,6kg och är 105cm lång. Den va tyvärr inte lusad men bjöd på en utomordentlig fajt!! Ett flertal spektakulära hopp och en långkörare satte verkligen nerverna på prov. Som synes så gick det hela vägen trots att jag efter ca 15-20min fick landa den på egen hand, vilket kan vara lite knepigt uppströms Fajansbron.
Läget i Ätran i morse var riktigt hett!! Det luktade lax lång väg då vattnet stigit en aning och den härliga tonen (grumligt) hade infunnit sig. Hade inte tänkt fiska denna lördag egentligen men efter ett samtal från en av de lokala fiskarna så ändrade jag mig sent på fredagkvällen. Jag slängde ihop ett par nya flugor och kröp till kojs. Ja, säsongen är räddad!!
Tack för trevlig läsning och ett bra informationsflöde, keep up the good work!Mvh.. Andreas Möller"
Ett stort grattis från oss bloggare till dig Andreas för en helt underbar Ätranlax och det samma till dig.. Keep up the good work!!
Fish the fly high where ever your rod will lead you.. / Tony